This morning I had a meaningful talk with a friend about men, masculinity, and mental health. She too was concerned about the need for more thoughtful discussion to understand and support men's challenges.
So I got right on it. Plus I had a few web bookmarks I've been meaning to read and integrate.
First there was a study called Men's Mental Illness: A Silent Crisis by the Canadian Mental Health Association. Part of it reads:
The 'code' governing men's behaviour is one of the prime barriers preventing men from seeking help. According to UK-based MaleHealth.com, men may feel it's "weak and unmanly to admit to feelings of despair." Because it's easier for men to acknowledge physical symptoms, rather than emotional ones, their mental health problems can go undiagnosed.
Beliefs about masculinity also encourage men's general lack of interest in health issues; many men simply don't believe they are susceptible to depression, so why bother learning about it? Similarly, risky behaviour, seen especially in younger men - including abuse of alcohol and/or drugs and violence - can mask their emotional problems, both from themselves and their physicians.
Another example of how traditional notions of masculinity are a barrier to men's health is Cynthia Daniels' book Exposing Men: The Science and Politics of Male Reproduction.
Two Reviews
"Exposing Men presents a gripping account of how men's reproductive systems are just as harmed by environmental and industrial factors as are women's, ranging from low sperm counts to birth defects to sexual health. Arguing that men's position of social privilege often obscures the dangers to which they are subjected, Daniels makes a powerful case for rethinking how we see men's role in reproduction, sexuality, and masculinity. Everybody, male and female alike, who thinks that feminism is just about women-or just for women-should read this book." — Nancy Hirschmann, Professor of Political Science, University of Pennsylvania
"Exposing Men considers how prevailing ideals of masculinity have produced a skewed societal and scientific understanding of men's reproductive health." — Contemporary Sociology
Meghan's Blaaaah has a blog entry linking the discussion to popular culture. She posts a fantastic video called "Bill Murray is Sad". Fans of Wes Anderson movies should definitely watch this and it also helps explain her point. Part of which is:
It's not that I don't love Bill Murray. I do. And I like these characters. And with a few caveats, I like these movies. But it's been fascinating to watch some men I know propel Bill Murray into hero status in ways that women do not. And the more I think and write about it, I think this hero status is available to men in ways that women cannot access. Picture each of these characters as a woman. Might she still attain some kind of cult following? Sure. But I don't think that she could tap into something in the way that Bill Murray does. And that something, I am coming to believe, has a lot to do with contemporary masculinity, and it increasingly seems, some good old-fashioned resentment.
Of course men's emotional pain is not just something to watch on the big screen or theorize about. It has real consequences – such as men's violence. Pat McGann wrote for the Men Can Stop Rape blog on the tragic school shootings by young men. In part, he writes:
I knew that after tragic incidents like those named earlier, the media wants to present the public with answers, and it seemed probable that none of the answers would clearly identify traditional masculinity as a culprit. But I didn't want to just stay on the surface of manhood; I wanted to burrow underneath to get at its muscle and bone. I wanted to write about how men's pain gets transformed into men's anger, because it seemed to me that some deep-seated anguish was underlying all the bullets, the ropes, the knives. We men typically aren't socialized to handle pain in healthy, constructive ways. Instead we're taught to "suck it up" and "get over it," which might be useful strategies some of the time but not as everyday practices – especially when it comes to violence.
Respected violence prevention educator Paul Kivel proposes positive ways of looking anger and de-linking it with violence in an article Anger is not the Problem.
More responses to the issue of emotional awareness and masculinity include educators such as David Hatfield and even public education campaigns targeting men's panic around self-esteem and penis size. This clip is called Speeding, No One Thinks Big of You.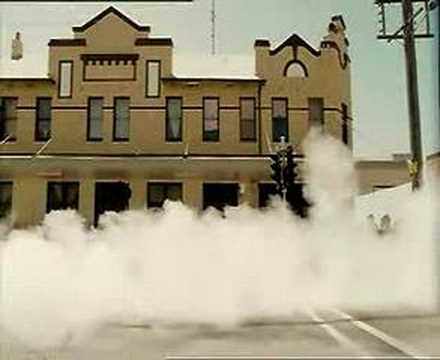 Photographer Charlie White looks at male vulnerability through a fictional puppet named Joshua. He took a series of photos exploring self-image and self-loathing and 4 photos and an audio interview are featured on NPR's program Understanding Joshua: Vulnerability on Film.
Mostly because I just love the song, I'd like to end with one my favorite dance songs, Boys Don't Cry by The Cure:
How are you feeling about this post? Write a comment, ask a question, add a link……..let's keep the conversation going.
Just for your events calendar and linking back to my first post in this Blog, my video Shoulder to Shoulder: men and vulnerability is showing at the Global Community Film Festival in Toronto September 28th.