We tend to think that civil society in a way sees further than the reality they operate in. That is certainly true in contexts where civil liberties cannot be fully exercised, governments resort to abuse and citizens are scared and numbed by harsh economic conditions. The mere fact that courageous movements such as Las Damas de Blanco in Cuba exist proves this theory right.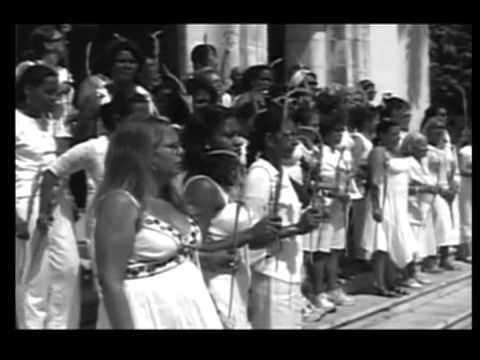 I guess the situation changes when you can at last celebrate freedom and exercise your civil liberties.This is when we are all prone to get caught up in the comfort zone where challenges are less obvious and threats not that immediate.
Last week I mentioned how in Poland we have been trying to reassess the law on associations. I can tell you that the only thing harder that finding a common ground with decision-makers is to find a common ground with fellow activists. I don't mean it as a bad thing because I think we need the discussion on what the amended law should be like. This week, however, I was alarmed by a trend that reverberated through many discussions.
Whatever is the issue discussed we end up with a postulate that it needs to be laid down explicitly in the law. Personally I believe that if it comes to freedom of association, the best law will be the shortest one that provides a solid but flexible framework for citizens to get together upon a cause. I get it if others believe it should be more than that. However, I cannot agree to putting so much trust into a written act that will legally bind us all.
I guess  the belief that in order to secure our interests best we need to put them in an act of law is common in Central Europe that shares a 45-year history of destroing public trust by the power of the State. If the law was so much better than the people creating it, we wouldn't need lawyers, courts and so many activists that help citizens get fair access to justice. I believe we need less law and more people educated in applying it fairly.
But first and foremost we need the trust. As activists we need to look further than reality and have the faith that citizens are capable of taking good decisions based on the law that gives the right framework. Yes, it is risky to trust a civil servant that would rather have an answer in the law than a choice to make upon it. Yes, the danger is that wrong decisions will be made on the way and we will have to resort to a higher instance.
But what other choice do the activists in democratic countries have? Is society that demands more articles and clauses at the expense of choice still a civil society? Is free-election-based system without trust still a democracy? I hope we can examine these issues during the CIVICUS General Assembly within the Civil Society and Democratic Space program track.